Essential Oils in De Pere

Introduction to Jamie DeLorey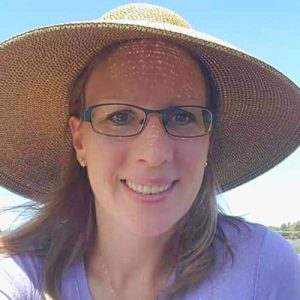 Jamie has been a Young Living member and an avid product user since 1999. Young Living is the world leader in essential oils and was established in 1994. Jamie is passionate about the quality and value of Young Living essential oils and their many other health related products.
Having been a division I athlete and graduate of massage school in 2000, Jamie has been genuinely involved with health and wellness her entire life.  While working at DeLorey Chiropractic from 2004 to present, Jamie has helped countless people feel better naturally with the help of essential oils and nutritional supplements.  She has taught a variety of classes on essential oils and chemically free living since 2007, and has achieved leadership status within the Young Living company.
Jamie is the mother of 3 boys who use the oils themselves in their daily routines.  She enjoys family bike rides, being with her kids and personal development. You can follow her on Instagram at "jamieandnathan" for a fun and informative view of her and her family.
---
Why should I work with Jamie when purchasing my essential oils or nutritional products?
Jamie will help you find the right essential oil and/or nutritional products for you.  She does this in part through the use of a bio-feedback machine called the ZYTO Balance.  Her 20 years experience of helping people, advanced training and understanding for the products really stands out.
---
REACH OUT TO US WITH ANY QUESTIONS YOU MAY HAVE!
Monday
8:30am - 1:00pm
1:45pm - 5:45pm
---
Tuesday
8:30am - 1:00pm
2:00pm - 5:45pm
---
Wednesday
1:45pm - 5:45pm
---
Thursday
8:30am - 1:00pm
1:45pm - 5:45pm
---
Friday
8:30am - 1:00pm
1:45pm - 5:00pm
---
Saturday
By Appointment