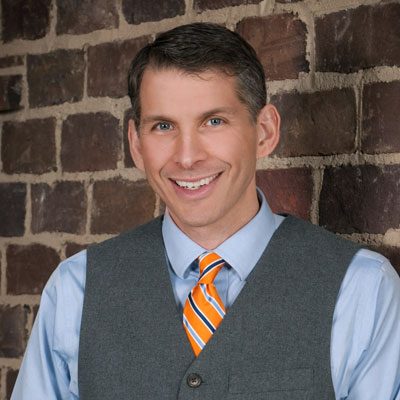 Chiropractor Nathan DeLorey D.C.
Dr. Nathan DeLorey loves to care for patients of all ages, from newborns to our "80 and better" patients. As a child, he was curious why some people would get sick or have certain health issues and others would not. Through his study of chiropractic care he has found the answers to many of these health related questions.
He particularly enjoys helping patients see how they can feel good again. He has helped patients with many conditions including neck and back pains, headaches, spine and nerve related problems, work injuries, auto injuries and sports injuries.
What distinguishes his practice from others is his success in dealing with difficult cases and cases that deal with organ system issues – for example, high blood pressure, diabetes, ADHD and thyroid problems. He has been in practice since 2000.
Dr. Nathan DeLorey is a graduate of Northwestern College of Chiropractic and the University of Wisconsin-Madison. Dr. DeLorey returned to Green Bay to open the clinic in 2001 after practicing in St. Paul, Minnesota. He is married to Jamie DeLorey with whom he has three sons, Jonathan, Zachary, and Andrew. He enjoys being with his family, outdoor activities and reading. Dr. DeLorey grew up in De Pere, Wisconsin.
Jamie DeLorey, CNHP
Jamie DeLorey, CNHP is a graduate of the University of Minnesota and the Minneapolis School of Massage and Bodywork. She is a Certified Natural Healthcare Professional. Jamie does the Zyto Balance wellness assessments in the clinic. She is often speaking about the benefits of therapeutic grade essential oils.
She is a distributor for Young Living Essential Oils. She is married to Dr. Nathan DeLorey. Together they have three wonderful sons, Jonathan, Zachary, and Andrew.
Monday
8:30am - 1:00pm
1:45pm - 5:45pm
---
Tuesday
8:30am - 1:00pm
2:00pm - 5:45pm
---
Wednesday
1:45pm - 5:45pm
---
Thursday
8:30am - 1:00pm
1:45pm - 5:45pm
---
Friday
8:30am - 1:00pm
1:45pm - 5:00pm
---
Saturday
By Appointment